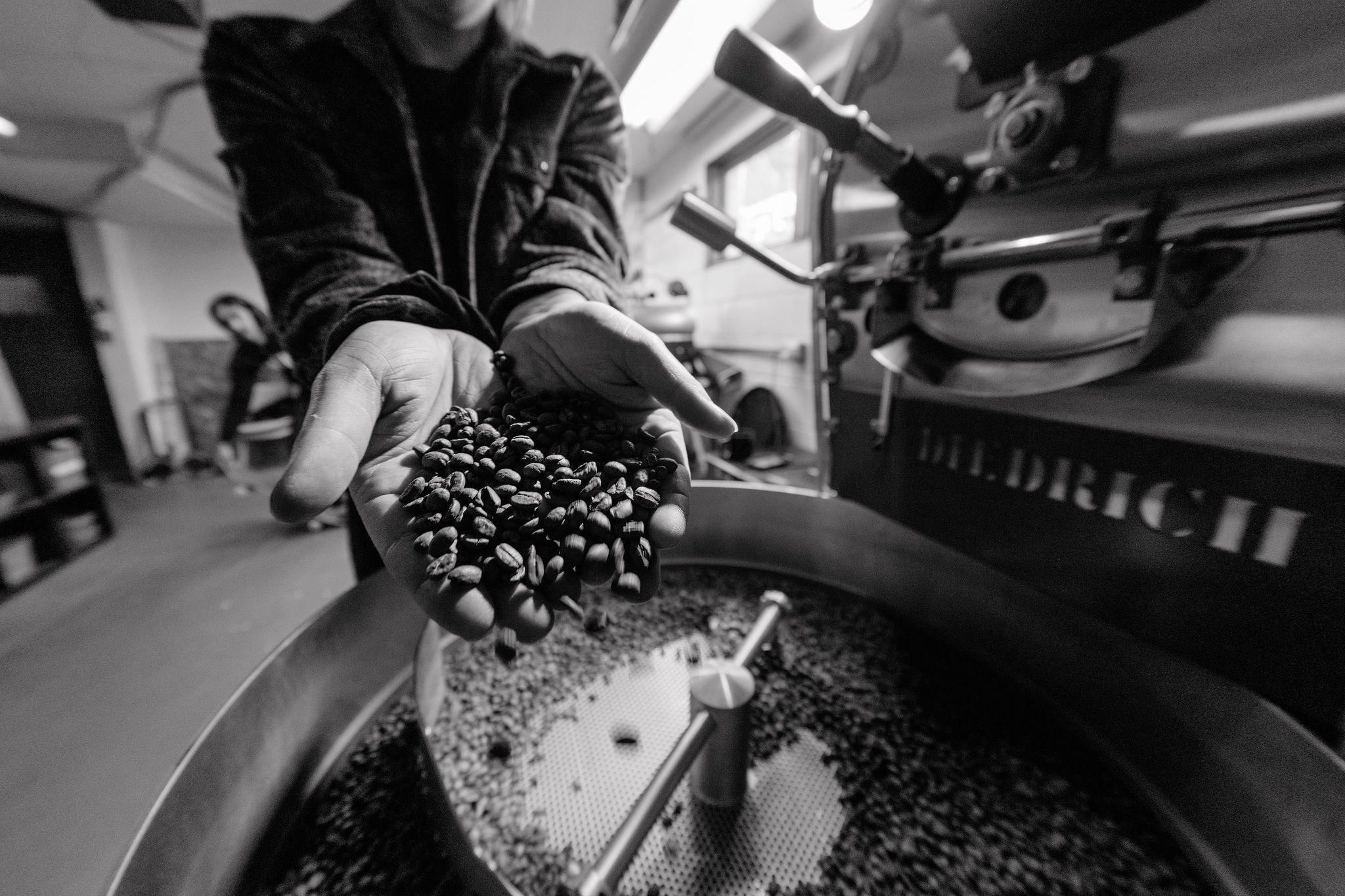 Who We Are
Shuv Coffee is a small independent roasting project based in Indianapolis. We are here to create and inspire REVOLUTIONS IN COFFEE and we hope you'll join us. We are passionate about sourcing and roasting stellar coffees. Yet, our primary focus is to prioritize people across the entire supply chain to create a more accessible, cooperative, and equitable specialty coffee industry.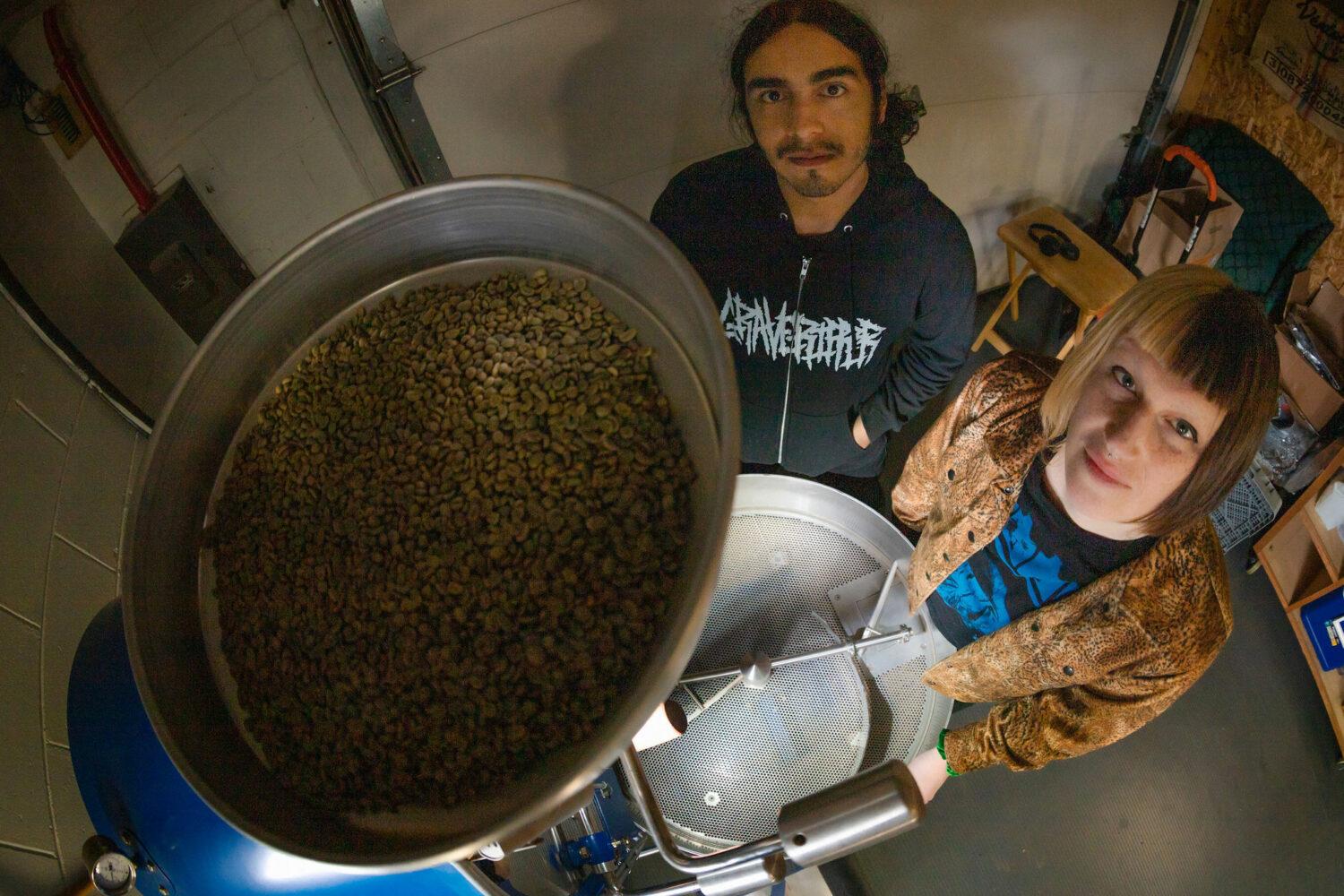 We got our start as a company in 2022, yet the idea for Shuv has been a long time in the making. Our founders, Emery Conger (she/they) and Steven Garcia (he/him) have nearly a decade each of experience in specialty coffee, and several of those years they have spent working together both on the roasting and barista sides of coffee. After a lot of conversations, personal experiences, and a global pandemic, one thing led to another and we decided to take the leap and start our own company that combined our knowledge and love of coffee with our personal values.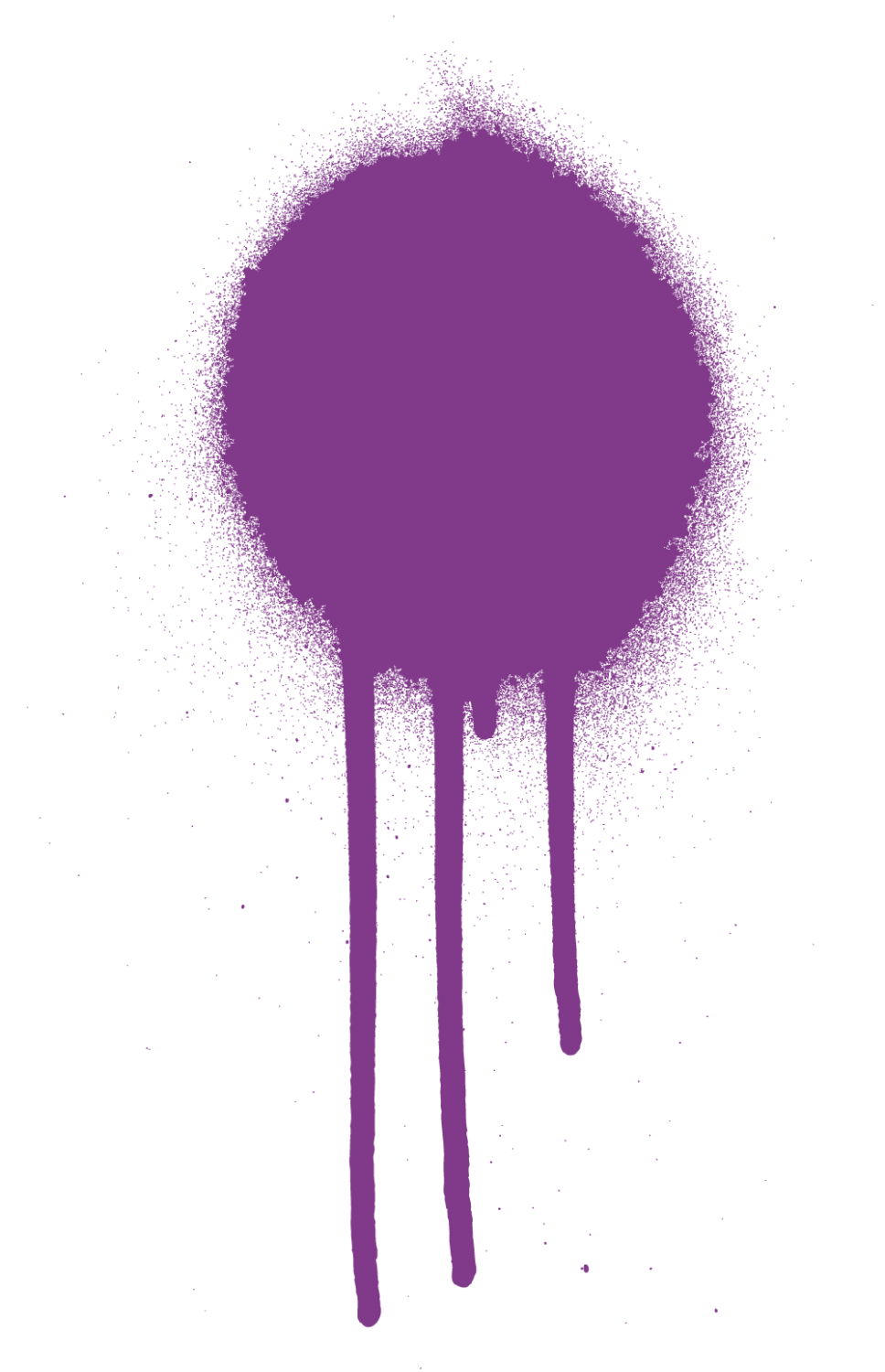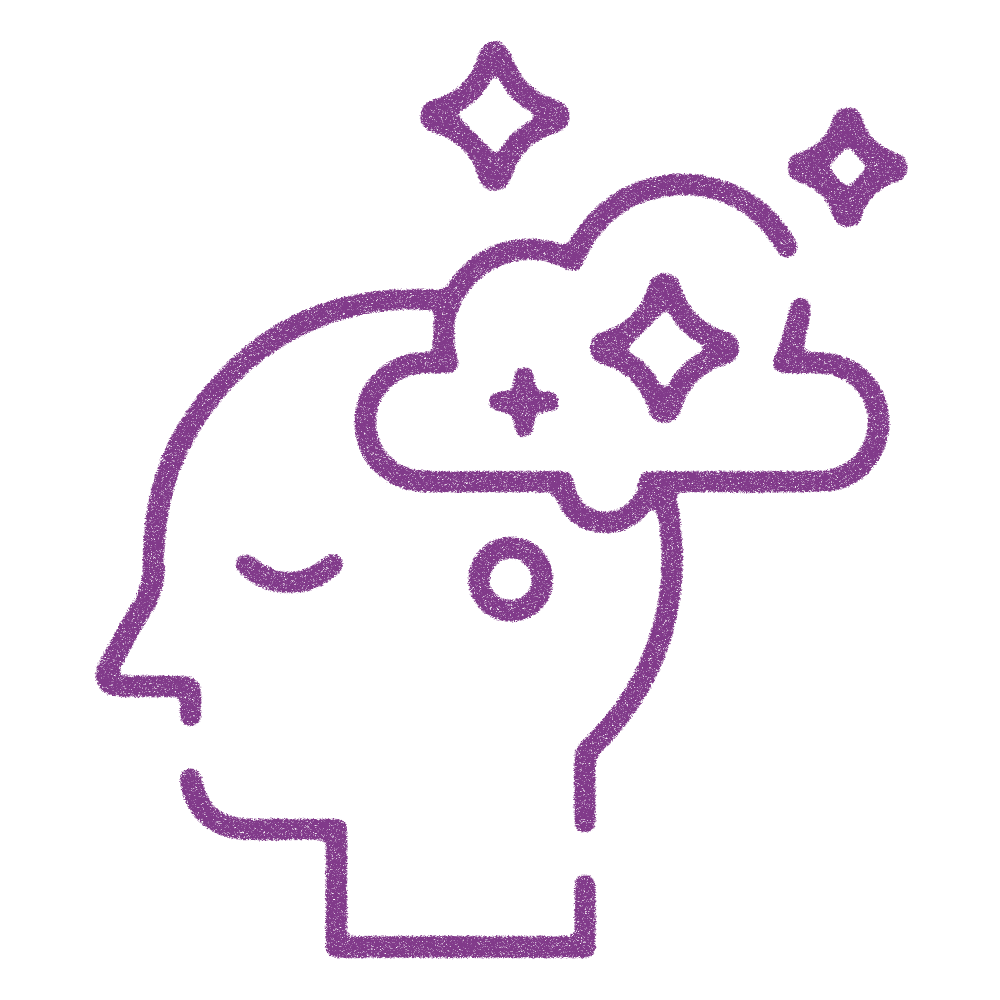 REIMAGINING COFFEE
We believe coffee should center the producer.
Coffee has existed and continues to exist as an industry built upon colonialism, and exploitative resource extraction of the Global South. Although specialty coffee has progressed in many areas of the industry over time, the same cannot be said about many of the antiquated practices inherent in the supply chain. This often creates a higher level of risk and lower return for smallholder farmers compared to roasters and retailers in importing countries. While we do not claim to be separate from this, we are doing the best we can to share more equitably in this risk by prioritizing long-term relationships, buying beyond a cup score, showcasing the work of producers at the farm level, and also buying coffee at a premium price.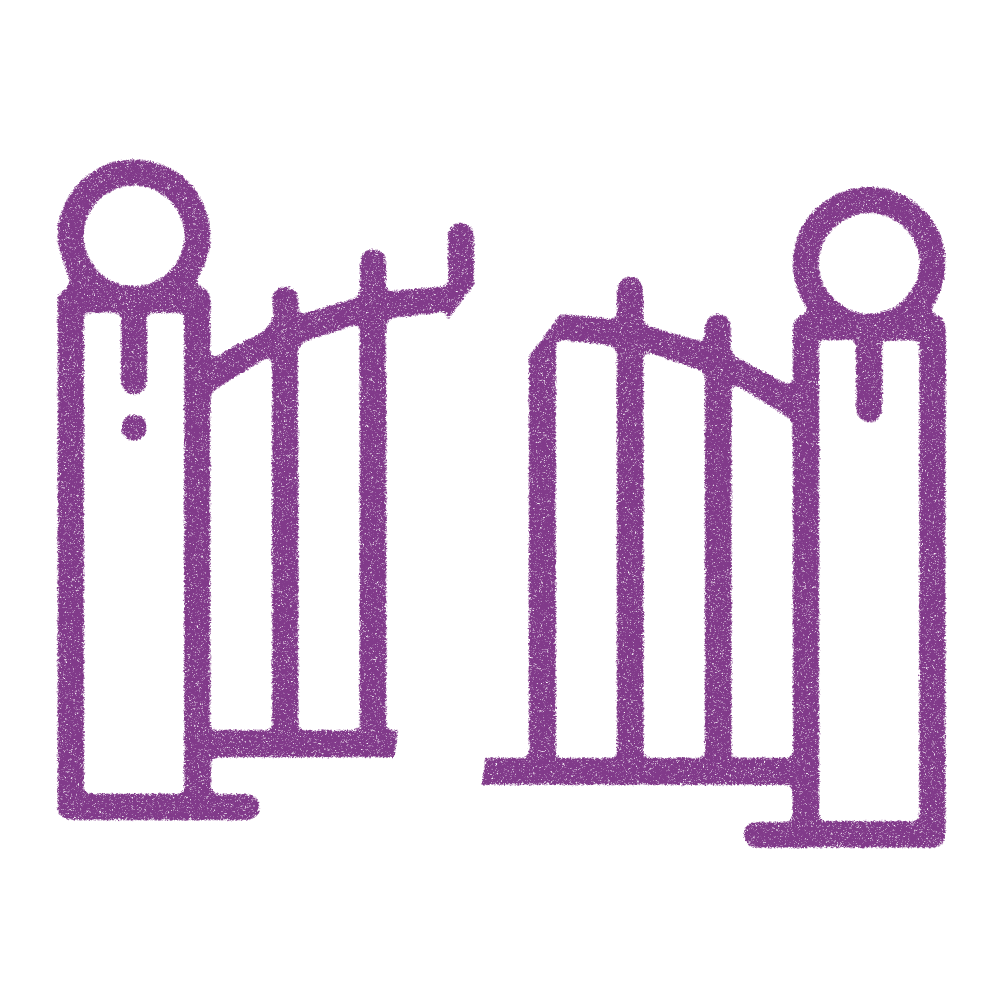 GATECRASHING
We believe coffee should be accessible to everyone.
By that, we mean it should be approachable, adaptable, transparent and inclusive. Both at the origin level and the consumer level, we want to move beyond what is popular and trending and source coffee through a model that is financially and environmentally sustainable for the most people. To us, this looks like prioritizing working with producers just starting out in specialty markets, carrying overlooked origins or varieties, and offering some of our coffee on a sliding-scale basis, among other things! By expanding the definition of what specialty coffee can be, we involve more people and ideas to better sustain all coffee people in a increasingly precarious world.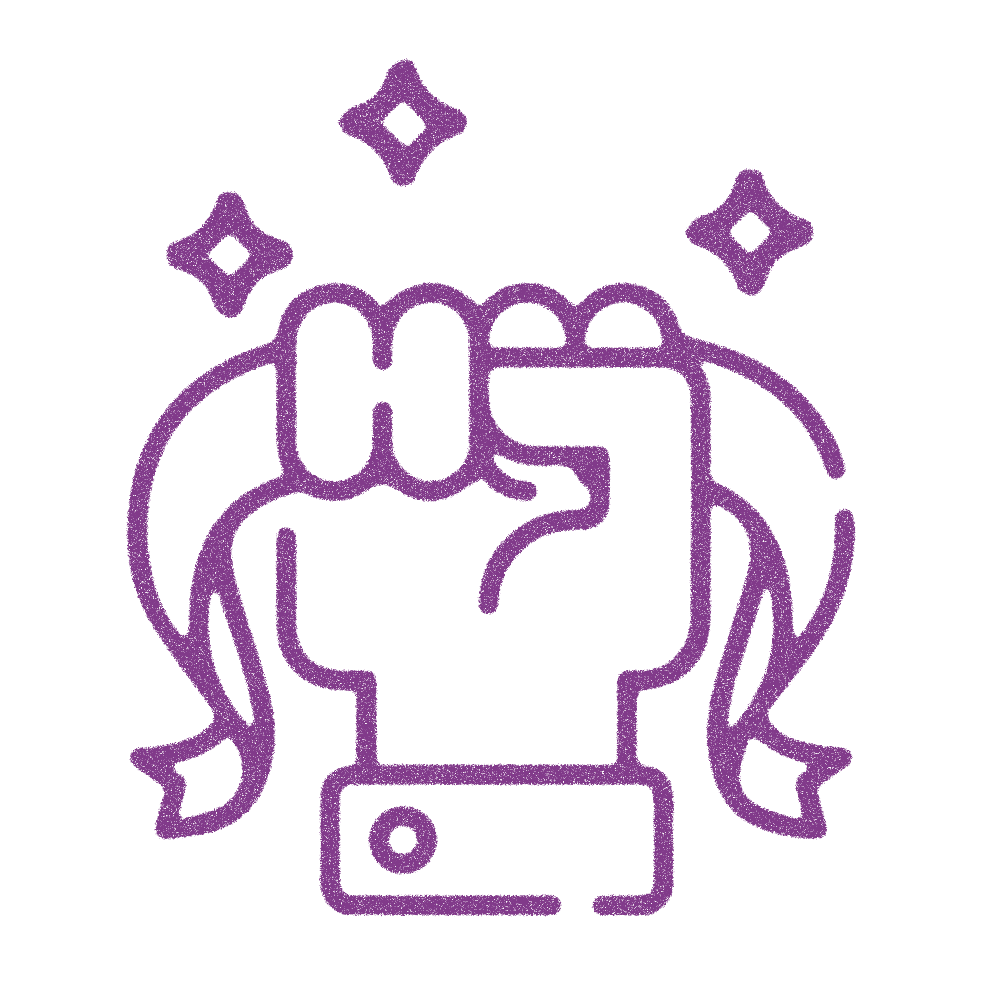 SMALL AND INDEPENDENT
We believe in doing it yourself, and remaining small.
Its just a two-person show here, and we have made the intentional decision to forgo traditional business loans, bosses, and investors so we can continue to grow and do what we want on our own terms. We believe that this is the best decision for us to ensure that our beliefs and vision remain intact along the way. We want to remain a small company working with smallholder producers so that we can build the most value for one another in what we do.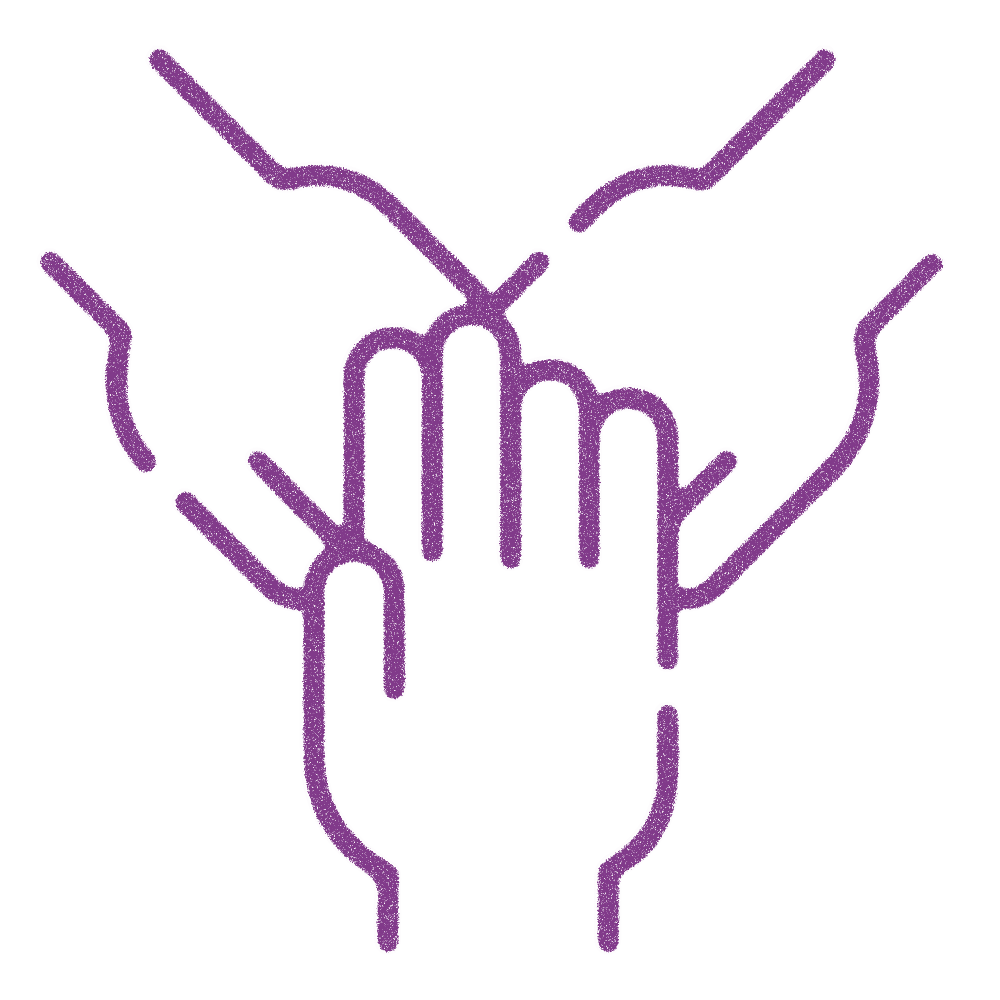 COOPERATION AND LEARNING
Coffee is better when we work together.
We try not to take ourselves too seriously, and see Shuv as a cooperative project that is always evolving. Part of what led us to coffee is the feeling that you can never know everything about it, and in that regard we are beginners just like everyone else–always learning something new. We believe in cooperation over competition, and approaching coffee as a catalyst for collaboration, mutual aid, and education. We all have something unique to share.